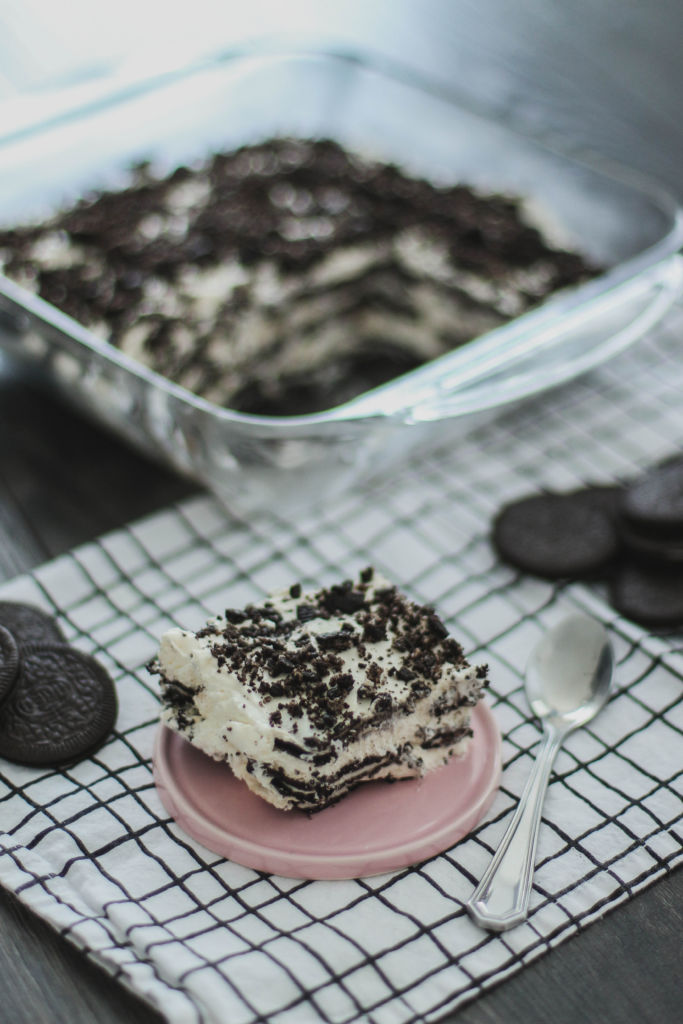 So easy and so delicious!! This is the easiest, quickest and most delicious recipe!!! This recipe is perfect for when you don't have time and need a dessert.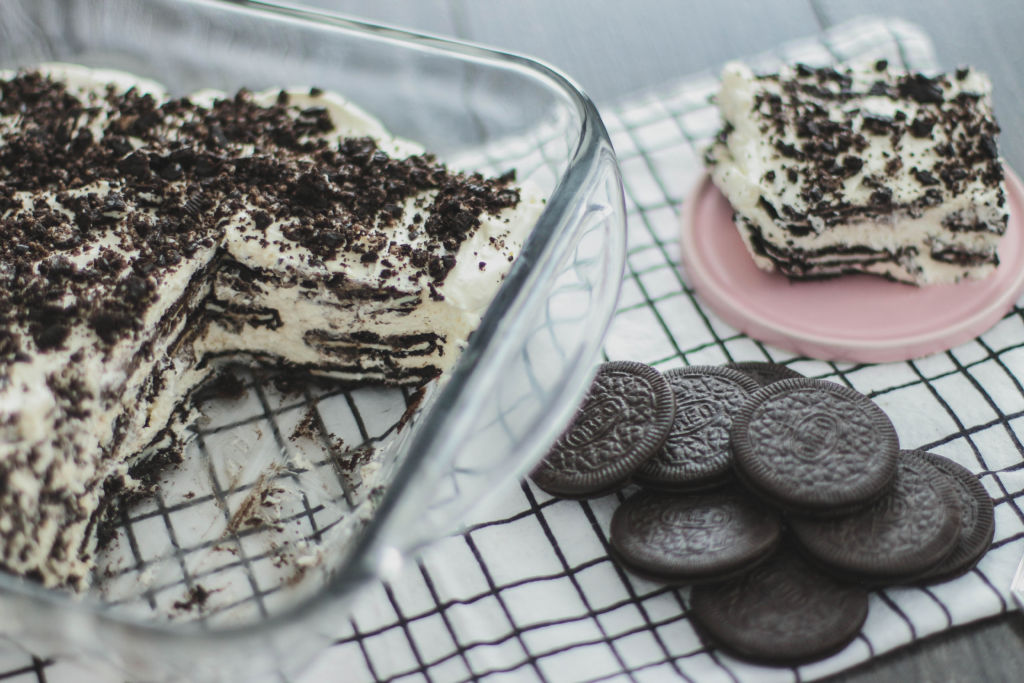 Don't forget to subscribe!
Oreo Icebox Cake
Ingredients:
48 ores, with filling
750ml whipping cream
3 to 4 tbsp of sugar
1 tsp vanilla extract
Milk
Directions:
Dip Oreos in milk just to soften them slightly (about 5 seconds or so)
Place 16 Oreos in a a single layer in a 8 x 8 baking dish.
Spread on 1/3 of the whipped cream.
Repeat with Oreos and whipped cream more two times.
Cover the top with crushed Oreos.
Refrigerate for at least 4 hours.
Serve and enjoy!!